For Pet Owners, Families & the Community


Things to Consider When You're Considering Adopting a Pet Through the Animal Kingdom Foundation of Compassion, Care, and Concern
Pet adoption should never be entered into lightly, and if you believe that your home could provide a safe and loving environment for pet in need of such circumstances, we invite you to complete the online application.  We can also mail or fax you an application if you like.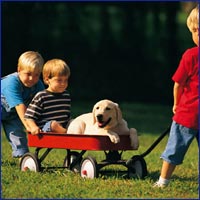 Once received, your application will be reviewed and you will be contacted to answer any additional question or to be informed of either the availability of pets or a determination based on the information provided on your application.
When deciding to adopt a pet, please keep in mind:
The time and cost involved in properly caring for a pet
How will a new pet fit into your current family and lifestyle
Are there other pets in your home that will be affected?
Can you assure this new pet a safe and clean environment
Will your new pet have adequate time and opportunity for toileting and exercise?
What is your primary goal for adopting a pet? (e.g. To help another person who can no longer care for this pet, to share the joys and challenges of pet ownership with your family, to experience the interdependence and unconditional love that only a pet can provide)